Kid Combine
Date TBD
Kid Combine takes aspects of the NFL Combine and allows kids to participate in similar events. The youth, ranging from ages five to 13, compete in four drills – The 40, The Shuttle, The Throw and The Tackling Bags. The top performers from the competition at Crawfest will have the opportunity to compete in their prospective drill on the Independence Stadium field at the Radiance Technologies Independence Bowl.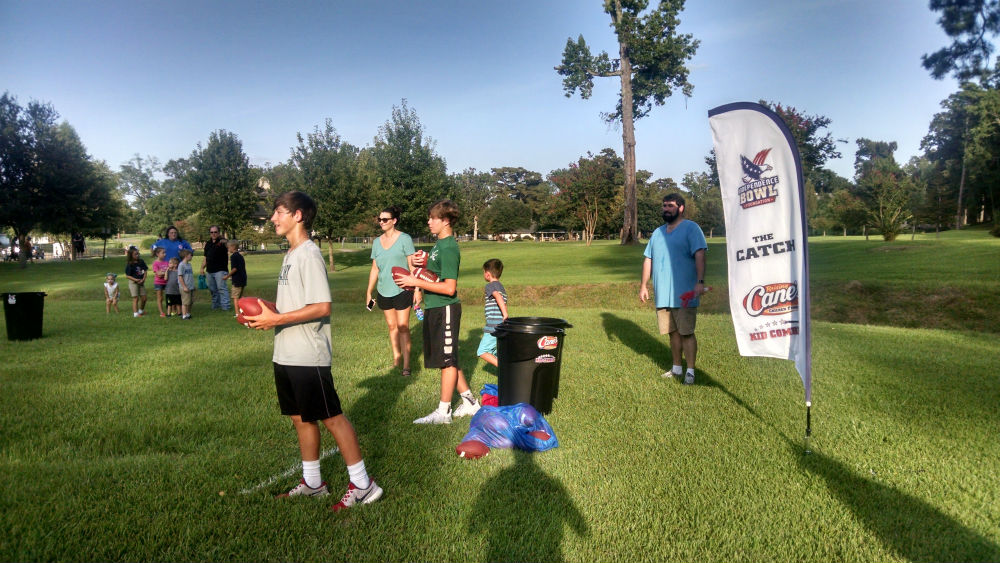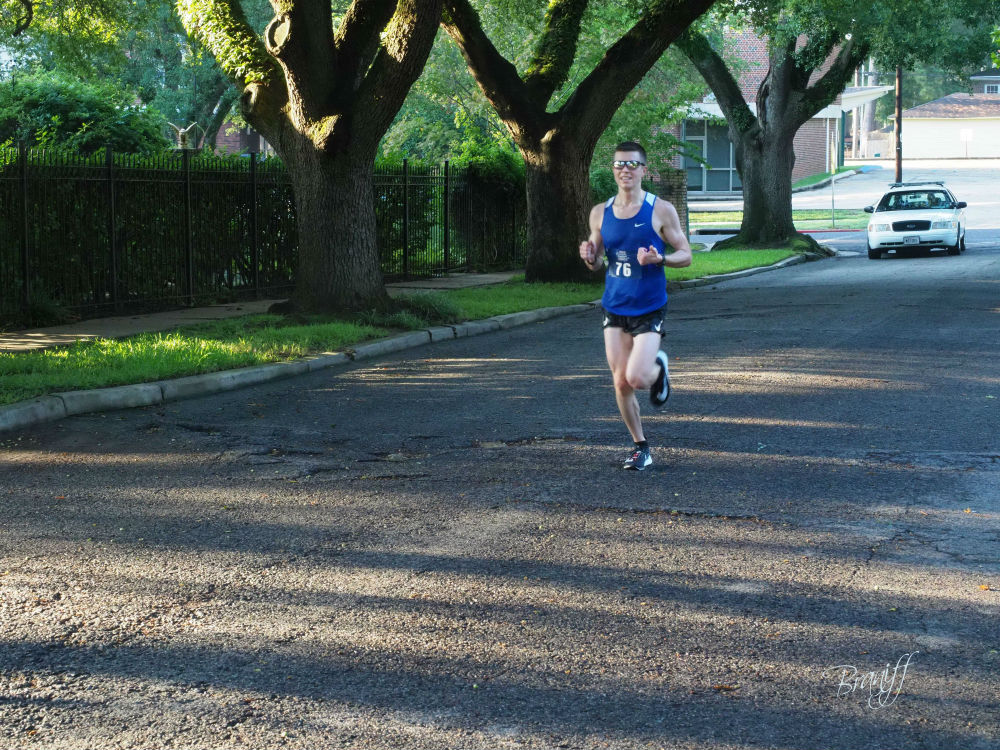 Kickoff K's 5k & Half Marathon
Saturday, May 15, 2021
5K 
Early Registration is $20 through April 15, 2021
Registration goes up to $30 April 16, 2021 – May 14, 2021.
Race day Registration is $35. 
Half Marathon
Early Registration is $60 through April 15, 2021.
Registration goes up to $70 April 16, 2021 – May 14, 2021.
Race day Registration is $75. 
REGISTER EARLY! No shirts guaranteed to registrants after May 6, 2021
Youth FOOTBALL Clinic
Saturday, June 5, 2021 from 8-11 a.m.
The 10th Annual Independence Bowl Youth Football Clinic is June 5th from 8-11 a.m. The annual clinic is free to kids from 5-years-old to incoming 8th graders. All participants receive a free meal and t-shirt at the conclusion of the event. 
The clinic offers a chance for local youth to get free instruction from regional college football coaches. Register your child for the youth clinic with the button below! For more information on the annual Youth Football Clinic, contact the Independence Bowl office at (318) 221-0712.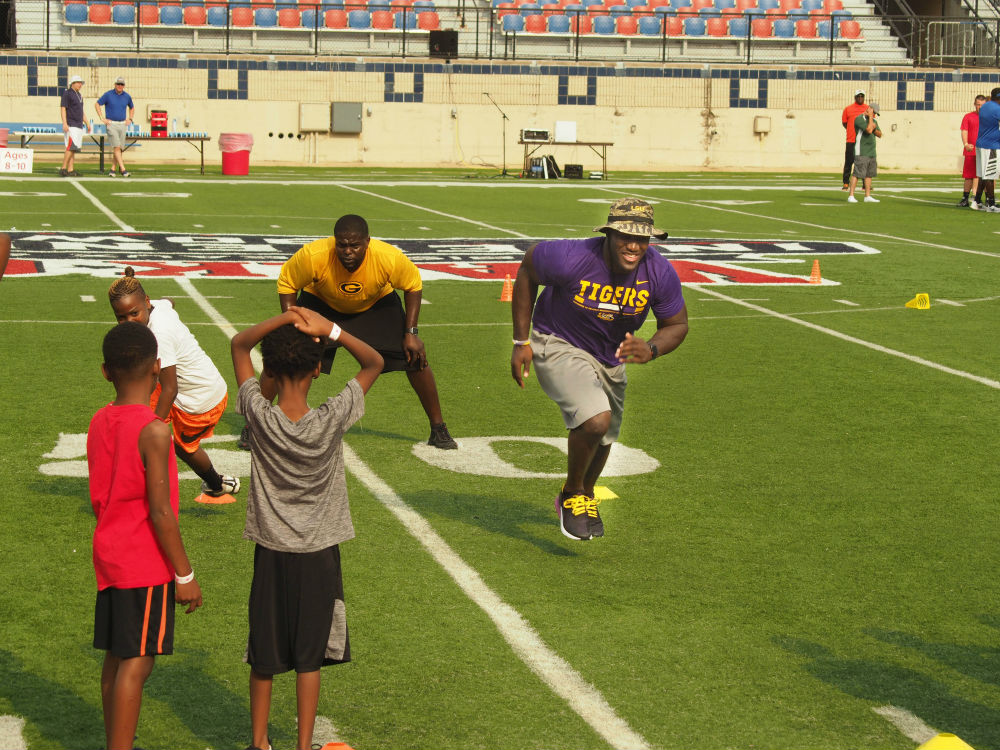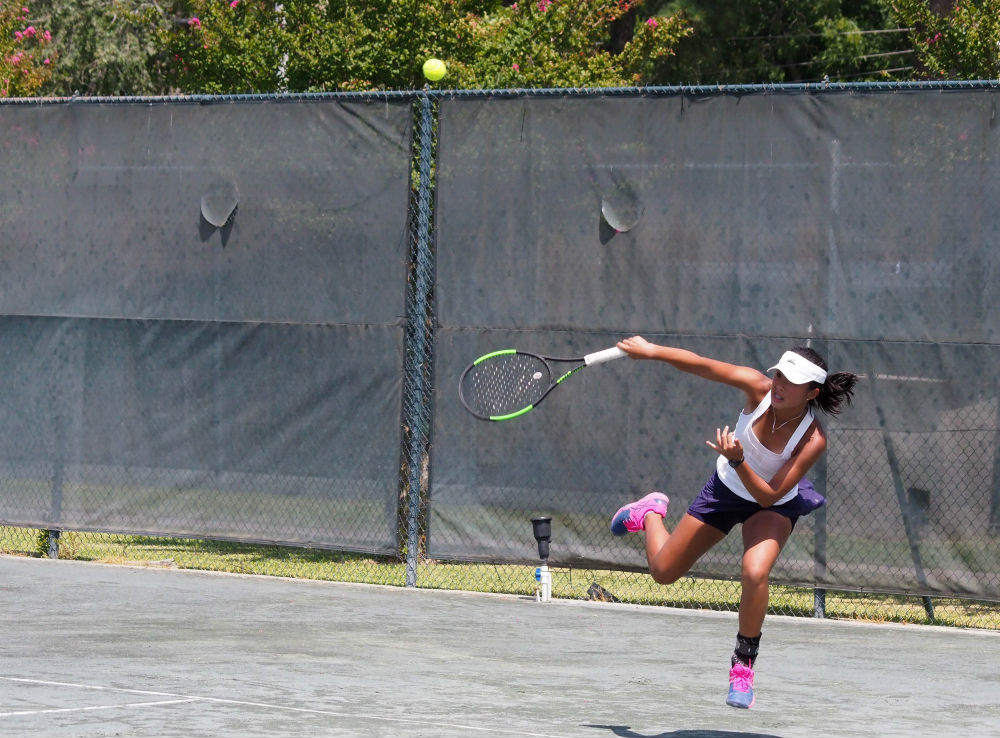 USTA Junior Tennis Classic
Date TBD
The Independence Bowl Junior Tennis Classic USTA Southern Level 2 was back for the third straight year at Pierremont Oaks Tennis Club in 2019, but was not held in 2020 due to COVID-19. The tournament, which was back in Shreveport for the first time since the early 1980's in 2018, brings hundreds of junior tennis players from Louisiana, Mississippi, Arkansas, Alabama, Tennessee, Kentucky, Georgia, South Carolina and North Carolina to the Shreveport-Bossier City area. The groups included are girls and boys 12's through 18's, and the tournament has featured 37 competitors from the Shreveport-Bossier City area the last two years of the tournament in 2018 and 2019.
Non-profit Visits
Players and coaches from both teams get involved in the community during bowl week. An annual highlight for the players, they visit with the children of Providence House and residents of Holy Angels, tour Barksdale Air Force Base and visit with active members of the military, help bag food at the Food Bank of Northwest Louisiana, and build beds with Sleep in Heavenly Peace for low income families.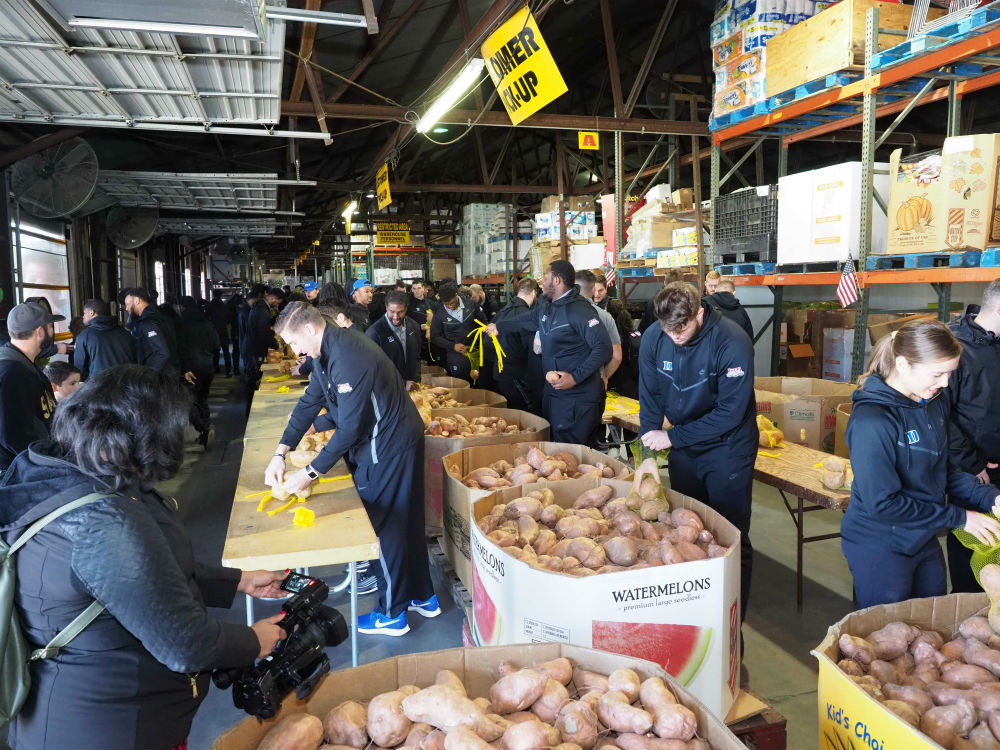 Independence Bowl Foundation
P.O Box 1723, Shreveport LA 71166  |  401 Market Street, Shreveport, LA 71101  |  318.221.0712