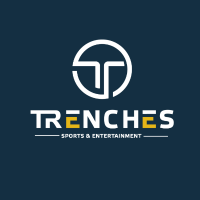 Independence Bowl Foundation Partners with Trenches Sports & Entertainment
The Independence Bowl Foundation has partnered with Trenches Sports & Entertainment to lead the search for its new title sponsor.
"After studying proposals from numerous organizations from across the country, our leadership group has chosen to partner with Trenches Sports & Entertainment," Independence Bowl executive director Missy Setters said. "Their understanding of the college football and bowl game landscape is important, and we believe they offer a fresh and knowledgeable approach to our title sponsor search."
Trenches, based in Atlanta, GA, specializes in connecting brands with unique sponsorship opportunities. With over 35 years of combined experience in sports marketing and sponsorship sales, Trenches partners, Brad Olecki and Owen Shull, have extensive experience working across the college athletics landscape.
Trenches will maximize the unique benefits of the Independence Bowl entitlement, highlighted by its unique venue, tradition of military heritage, ESPN media value, strong ACC and SEC conference partnerships and key brand activation opportunities, to secure a new title sponsor of the nation's 11th-oldest bowl game.
"We are thrilled to partner with the Independence Bowl to secure a new title sponsor for this great event," Owen Shull, Partner in Trenches Sports & Entertainment, said. "The long tradition of the Bowl, key conference affiliations, and strong staff make this a great opportunity for an engaged brand partner."
"We appreciate the leadership group of the Independence Bowl for selecting us as their partner," Brad Olecki, Founding Partner in Trenches Sports & Entertainment said. "We know a brand will see great value in becoming part of a long line of prestigious bowl title sponsors."
About Independence Bowl Foundation
The Independence Bowl – the nation's 11th-oldest bowl game – began in 1976 in honor of the country's bicentennial celebration and is celebrating its 42nd game in 2017. The Mission of the Independence Bowl Foundation is to attract and provide quality, nationally recognized football competition oriented to the Ark-La-Tex region. The Independence Bowl will enhance economic impact and growth in its communities through an alliance of volunteer, individual, and corporate support along with government and educational participation, while providing a safe, educational, unique experience for the student athletes participating in the game.
About Trenches Sports & Entertainment
Trenches provides consulting, evaluation and sales execution to drive revenue to for-profit and non-profit organizations in order to increase capital through corporate partnership, philanthropic fundraising and event development.